What are your hours?
Warm Water Assisted and OPEN Swims Hours:
Tue 10am-7pm
Wed 10am-7pm
Thurs 10am-7pm
After Hours Swims 7pm to 8:30pm available upon request

Sat. 9am-8pm
Sun 9am-5pm
DUE TO POPULAR DEMAND WE WILL BE SOON OFFERING SERVICES ON FRIDAYS!
A Well Adjusted Pet At The Rex Center
Contact Dr. Ilana for her schedule

Dr. Ilana Strubel
P. 415.967.3861
F. 415.358.5908
Email: info@awelladjustedpet.com
Web: http://awelladjustedpet.com

How do I book an appointment with A Well Adjusted Pet at The Rex Center


Contact Dr. Ilana Strubel
P. 415.967.3861
F. 415.358.5908
Email: info@awelladjustedpet.com
Web: http://awelladjustedpet.com



How do I book a swim?




Purchasing a swim does not mean you have a swim booked! If you don't receive an email confirmation for your swim contact the office. You may not have a swim booked.

Other Ways to Book Online,

Here is a direct link to our online booking software Mind Body Online. MBO has an APP for phones and tablets which has bugs that need to be resolved. --- Please continue to use our online booking option and let us know about any problems.

If you prefer you can contact us with a time that will work for you and your dog!

info@therexcenter.com and 650-738-8739 or 415-578-5735

Booking online tip for MBO APP. Buy your swim and then book your swim.





How many swimming pools do you have?

We have one indoor pools. It is 20 x 8 and 4 ft deep.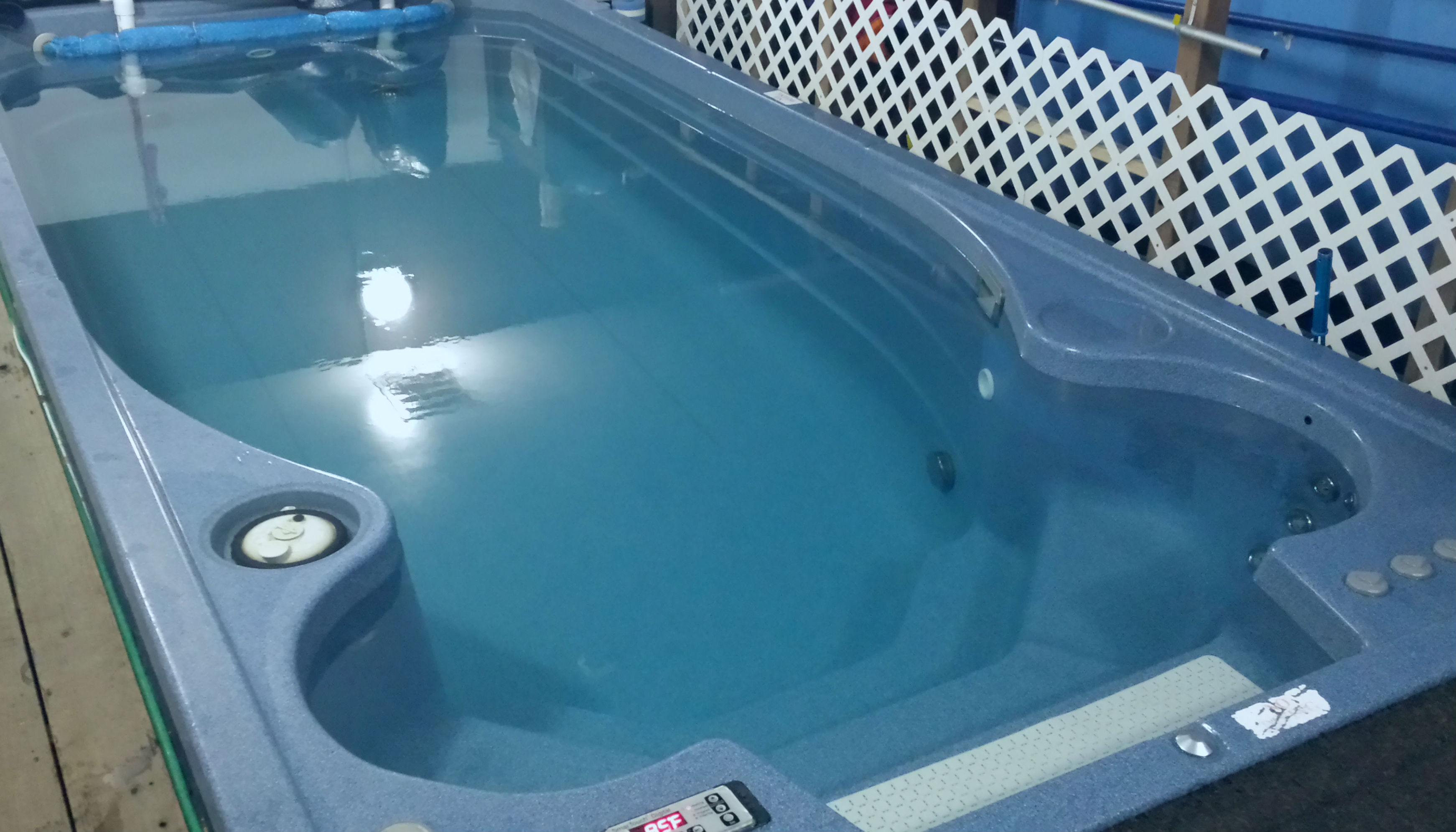 What kind of pool do you have?
A 2007 HYDROPOOL Swim Spa. The pool has been upgraded with industrial pool filters to meet the demands of many furry swimmers.
What temperature is your pool?
On warm water Swim days we keep the pool at 94 an optimum temp for relief of inflammation and a natural pain reliever for dogs with arthritis.
Does your pool have a dock or ramp for the dogs to get in the water?
No! The pool has stairs.
Will there be other dogs in the pool during my dogs swim?
No...All swim sessions are private.
My dog swims in the lake and the ocean can I skip the New Client Initial Swim?
Many dogs who swim in natural bodies of water have a period of adjustment with a pool. Some dogs take longer than others to accept the pool as fun.
Do You Have Swimming Lessons For Dogs?
Yes! Most dogs instinctively know to paddle, but our priority is to make sure your dog feels safe in the water.
Here's the process:
We establish a safe space at the pool entry until your dog is comfortable with that. Your dog goes into the water. Which may mean just hanging out on the steps in the pool, enjoying a treat or some encouragement from mom or dad.
When the coach feels your dog is confident in the water and can safely enter and exit the pool on their own, they can progress to open swim sessions. (Meaning your dog does not require a swim coach in the pool.)
Can I Swim With My Dog?
NO! Unfortunately San Mateo County health codes only allows swim coaches and dogs in the pool. You can participate with offering favorite treats and/or throwing toys from the pool deck for your dog to retrieve.
What breeds of dogs can swim in your pool?
From the biggest Great Dane to the tiniest Chihuahua, all dogs are welcome at The Rex Center.
Are Your Services Medical Procedures?
No!!! We are a Fitness Center. Swimming is healthy, invigorating, restorative, and unquestionably beneficial, but The Rex Center's services are not considered medical procedures. If your dog has a specific medical condition, we recommend you consult with your veterinarian before beginning at The Rex Center.
Do You Use Life Vests?
Generally, no, dogs swim with more freedom of motion without vests. We use neck or belly floats when your dog needs a little lift. There are times we do use Vests! If you are planning a water sport trip and want your dog to be comfortable wearing a flotation device.
Also...If you have your own life vest and feel your dog will do better with it on, then please bring it. (We recommend www.ruffwear.com lifejackets—they can be found at REI.)
Does The Rex Center sponsor discounts for rescue or other organizations?
The Rex Center donates in-kind prizes for events for many organizations such as Pacifica POOCH , SF PAWS , Muttville, Rocket Dog, HopALong, etc.
We also have a limited number of donated Assisted Swims available for non profit Dog rescue groups. If you are a Dog Rescue Group or would like to sponsor a dog in need please contact Ellen or Joy at info@therexcenter.com. or call us at 650-738-8739 or 415-578-5735.